Letter from our CEO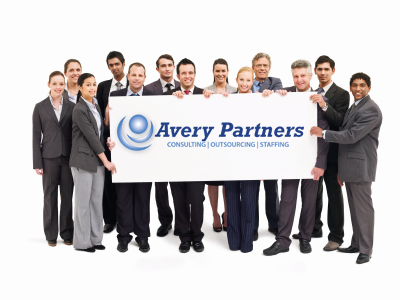 At Avery Partners we believe, with every fiber of our bodies, that providing passionate care is our sole reason of existence. We believe that better outcomes for our patients are realized through hard work and sound business practices. We believe that sound operational principles and financial discipline enable our care givers to focus on providing care without worrying about resources. We believe we are part of the "Solution" to our "Nation's" healthcare challenge. We are the new era of care givers caring for the ones you love…
Avery Partners is unique in the Healthcare industry in that we are care providers as well as a service provider to other healthcare organizations. We have 26 locations providing clinical and business healthcare services, as well as a national capability and years of experience solving problems for our clients.
Sister Irene Kraus rose from being a nurse during WWII to leading one of the largest healthcare organizations in the US. Her success was, in no small part, a result of her belief in the tenet she coined "No Margin, No Mission". Sister Irene strongly believed that fiscal responsibility was a key component of providing quality patient care, not an obstacle to putting the patient first. That sound operational principles and financial discipline enable our care givers to focus on providing care without worrying about resources.
Healthcare is a controversial subject for many reasons with little agreement among the stakeholders as to how to "fix" our healthcare system. The one exception is that everyone agrees that the cost of Healthcare continues to grow at an unsustainable rate. The primary mission of any healthcare organization is the health of the patient. This should never change and never take a back seat to the business of providing care. However the business challenges cannot be ignored because if there is No Margin, the Mission cannot be successful. The business of healthcare must be made part of the mission for the organization to thrive and serve patients. Avery Partners believes that when we meet those business challenges with our clients we are enabling their mission.
As Avery has grown our provider business, many of the clinics we have acquired have one thing in common. They are struggling with the business requirements of running their facilities. Long Term Care, Home Health and Rehabilitation services are in great demand and will only become more crucial to providing care as our population continues to age. I believe that our nation's health system must continue to grow our ability to provide care not allow it to crumble under the stress of business reality.
Avery Partners continues to realize financial success through hard work and sound business practices, after all "No Margin, No Mission", but that is not our primary goal. The entire Avery Partners team strongly believes that we are part of the solution to our "Nations" healthcare challenge. Every clinic we bring into the fold continues to serve its community and patients. Every provider we help allows them to be a better care giver, caring for the ones we love.
 Jeff Moore CEO
Avery Partners is proud to announce that we now have an Environmental Sustainability Program in place.