Avery Careers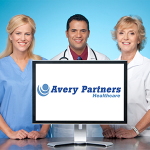 We offer recruitment services through your growth cycle, job service support to displaced talent, and consulting and staffing evaluation and recommendations for restructuring your employees during any phase of your organization's transition. We believe it is important to constantly be evaluating your employee's goals, as well as their satisfaction and long term career objectives, to ensure that they are aligned with those of your organization.
Search our Jobs Board
What people are saying about Avery Partners
DDS Staffing
In 14 years as office manager here, I have been fortunate enough to not need temporary hygienists too often, and if we do, we have a few we can call on. Twice in the past year I've hesitantly called DDS & truly "held my breath" on how the day will go. Twice now, you all have come through beautifully. Not only do you have someone here on time, you have someone super knowledgeable here, that slides right in with no issues and knows our software. We are a multi doctor practice & see an average of 100 patients a day collectively, and sometimes can be overwhelming, but not to anyone you have sent and I can't tell you how much easier that makes my job. Furthermore, I wasn't sure what to do on a Sunday afternoon when I had exhausted my list and you responded quickly & with a solution before you even called me back. Thank you for bailing us out on a Sunday, you saved me a tremendous amount of time, that I greatly appreciate it.
You have a new customer in us and we are very grateful for you, your professionalism, your temps & your efficiency.
Thanks again!
Jennifer
View All Testimonials
Avery Partners is a full life-cycle Healthcare Consulting & Services firm.
Outsourcing Staffing
Avery Partners Healthcare provides expertise from over 20 years of direct Hospital and Physician experience. We provide outsourcing for your clinical services personnel including Locum Tenens, Travelers, Temporary or Direct Hire.
Avery Healthcare Business Services

Avery Partners provides a suite of business services specifically aligned with the unique requirements of Healthcare providers. We have national capabilities and years of experience solving problems for our clients. We can reduce cost, eliminate hassle, increase service levels and add value to each area of your business.
Whether you need us to take on a project, outsource completely or just add the right people to your team, our focus is always on helping you reach your goals.