Avery Careers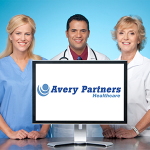 We offer recruitment services through your growth cycle, job service support to displaced talent, and consulting and staffing evaluation and recommendations for restructuring your employees during any phase of your organization's transition. We believe it is important to constantly be evaluating your employee's goals, as well as their satisfaction and long term career objectives, to ensure that they are aligned with those of your organization.
Search our Jobs Board
What people are saying about Avery Partners
Amy B.
I am pleased to write a review for Frankie. – I had my resume uploaded on indeed where Frankie found my resume and reached out to me to talk more about the job. It was my very first time working with an agency and I have to say that my work experience with Frankie has been nothing but TOP NOTCH. Frankie not only placed me at a very nice consulting company but he also made sure that it was close to me to avoid long commute and crazy ATL traffic. He is very patient and more importantly he understands others needs and he does his best to find a job that meets his candidate needs. I've always heard from other people how most recruiters don't follow up once they place you somewhere but I didn't experience that issue with Frankie. He always followed up via emails/phone and made sure I was comfortable and happy. He followed up couple of times even after I went perm which he didn't have to do but he did. Frankie is not only a great recruiter but a great mentor too. I would definitely recommend him to other people.
View All Testimonials
Avery Partners is a full life-cycle Healthcare Consulting & Services firm.
Outsourcing Staffing
Avery Partners Healthcare provides expertise from over 20 years of direct Hospital and Physician experience. We provide outsourcing for your clinical services personnel including Locum Tenens, Travelers, Temporary or Direct Hire.
Home Health
Adult Nursing professionals provide nursing care services at home for adults and seniors dealing with chronic illness, injury, or disability. These services are provided by registered nurses (RNs) and licensed practical nurses (LPNs). This care is also sometimes referred to as private duty or adult skilled nursing.
Rehab Centers
Avery Rehabilitation focuses the placement and coordination of Physical Therapists, Occupational Therapist and Speech Language Pathology Professionals. Our expertise in this arena, led to our strong belief that we could provide superior rehabilitation services to hospitals, skilled nursing facilities, and other venues that previously were not able to adequately provide these services.
Avery Healthcare Business Services

Avery Partners provides a suite of business services specifically aligned with the unique requirements of Healthcare providers. We have national capabilities and years of experience solving problems for our clients. We can reduce cost, eliminate hassle, increase service levels and add value to each area of your business.
Whether you need us to take on a project, outsource completely or just add the right people to your team, our focus is always on helping you reach your goals.