Avery Careers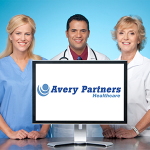 We offer recruitment services through your growth cycle, job service support to displaced talent, and consulting and staffing evaluation and recommendations for restructuring your employees during any phase of your organization's transition. We believe it is important to constantly be evaluating your employee's goals, as well as their satisfaction and long term career objectives, to ensure that they are aligned with those of your organization.
Search our Jobs Board
What people are saying about Avery Partners
Nan
I recently had the great fortune of being Amy Haddad's client in a 'last-ditch' effort to rehabilitate two arthritic hips prior to resorting to bilateral hip replacement. I had very low expectations for rehabilitation (prior therapy results were unimpressive) and was fully prepared to go under the knife. Amy has spared me that experience. There can be no greater success than that! I have always been an active person, currently enjoying tennis, ballroom dancing, swimming, and long walks. All of these activities, as well as the more mundane daily living activities, had become difficult and painful, and my quality of life was suffering as a result. Amy engaged me in exercises that, although seemingly simple (and therefore doable), strengthened the muscles surrounding my hips, enabling me now to engage, nearly totally without pain, in those everyday and sports activities that had previously caused great pain. Resuming those activities, with the exception of tennis (hopefully, only for the time being), has restored my positive mental attitude and the quality of my life. After my hip rehabilitation, I began therapy for a shoulder injury – the reason why I haven't yet resumed playing tennis. I have just completed my therapy and hope to return to tennis shortly. Her manual therapy completely restored my range of motion, and I continue to do the prescribed home exercises to regain the strength that I'd lost. With both my therapies, Amy clearly defined her goals (based upon the needs and desires that I expressed), described how they would be accomplished, and defined the time frames that she thought would be adequate, and within my insurance guidelines. She made me proactive in the process, gauging my level of ability every step of the way, as she gradually increased the intensity of my workout. Because she never pushed me to the point of pain, I felt comfortable, and did not dread doing all the home exercises she prescribed. She treated me with respect for my intelligence, listened to my concerns, and addressed every one of them. Amy Haddad is a true professional, instilling confidence in her ability; at the same time, she successfully melds that professionalism with a very personable style of interaction. Her knowledge is exceptional as is her ability to translate it to the practical application required in order to be a successful, effective physical therapist. Kudos – and my thanks – to Amy!
View All Testimonials
Avery Partners is a full life-cycle Healthcare Consulting & Services firm.
Outsourcing Staffing
Avery Partners Healthcare provides expertise from over 20 years of direct Hospital and Physician experience. We provide outsourcing for your clinical services personnel including Locum Tenens, Travelers, Temporary or Direct Hire.
Avery Healthcare Business Services

Avery Partners provides a suite of business services specifically aligned with the unique requirements of Healthcare providers. We have national capabilities and years of experience solving problems for our clients. We can reduce cost, eliminate hassle, increase service levels and add value to each area of your business.
Whether you need us to take on a project, outsource completely or just add the right people to your team, our focus is always on helping you reach your goals.