Avery Careers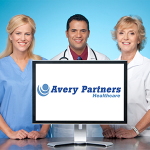 We offer recruitment services through your growth cycle, job service support to displaced talent, and consulting and staffing evaluation and recommendations for restructuring your employees during any phase of your organization's transition. We believe it is important to constantly be evaluating your employee's goals, as well as their satisfaction and long term career objectives, to ensure that they are aligned with those of your organization.
Search our Jobs Board
What people are saying about Avery Partners
Robert D.
I had just separated from an employer due to a reduction in force when I responded to a job posting by Avery Partners that I felt matched my abilities. At a time for me when I was concerned about my employment prospects, I met Frankie Fara, who showed confidence in Avery's processes and also in my abilities. The result of our communications was that I became more confident in Avery's process and my abilities as well. That instilled confidence served me well in job ointerviews with their client an, I feel, helped me to get the placement with Avery's Client.
Throughout the placement process, Frankie kept me notified of each step and motivated to continue on to the goal of a permanent position. With hard work on my part and positive resolution of any issues or concerns the Client might have had, I received and accepted a permanent job offer from the Client within the timeframe that Frankie discussed with me at the beginning of the process. I had a great experience with my recruiter!
View All Testimonials
Avery Partners is a full life-cycle Healthcare Consulting & Services firm.
Outsourcing Staffing
Avery Partners Healthcare provides expertise from over 20 years of direct Hospital and Physician experience. We provide outsourcing for your clinical services personnel including Locum Tenens, Travelers, Temporary or Direct Hire.
Avery Healthcare Business Services

Avery Partners provides a suite of business services specifically aligned with the unique requirements of Healthcare providers. We have national capabilities and years of experience solving problems for our clients. We can reduce cost, eliminate hassle, increase service levels and add value to each area of your business.
Whether you need us to take on a project, outsource completely or just add the right people to your team, our focus is always on helping you reach your goals.